A history of sustainability
"It was a love affair," said Hank Menke, President and CEO of OFS, about his parents' commitment to taking worn out, scrubby and eroded land and refurbishing it into thriving forestland. He went on to say, "We did a lot of planting. We did a lot of tree planting. I did more holing and stubbing in with my foot than most would care to. It was enjoyable, though."
"It was rewarding to see what we did while reflecting on what it had looked like before." I recently had the opportunity to talk to Hank about a seemingly simple subject—wood. My goal to show how the material is at the core of OFS: to show how important the role of wood has played in the history of the company and how OFS has championed the use of this versatile and renewable material. My result: a perspective on how this structural material was used to build the intangible framework of a culture.
"Today you can see the pines we planted and the hardwoods that are re-emerging because of those efforts. There were mistakes made, but you know what? The fact that we were out there planting, that we were managing the land, that's why we have more today than we did 20 to 30 years ago," he said. 
Hank talks often about how OFS is a relationship-driven company. "Of course, you have to have the right product at the right price, but for us, it's much more about the relationships that we create. What you make people feel is as important as what you make," he said. I'd heard this before, but I gave it some extra thought this time. Hank continued, "When I think of wood, I think of the forests. That makes me think of family and I'm not just talking about my family. I'm talking about this family, OFS. Wood has always been what we have done. Wood is in our roots, but ultimately it is about family. It is about this group of people."
Wood, as I knew it, began to look less and less like just another construction material and more like a symbol of something much deeper. After all, there are so many different materials to choose from, and we use a lot of them. We don't build just wood furniture anymore. "It is applying those same principles and techniques learned in wood manufacturing to everything we do. We didn't get to where we are today by being wasteful and abusive of what nature gave us to work with," Hank stated. 
I began to see that this is about the mentality of the wood-worker, the conservationist. It is about the legacy of a relationship between man and material and the evolution of culture.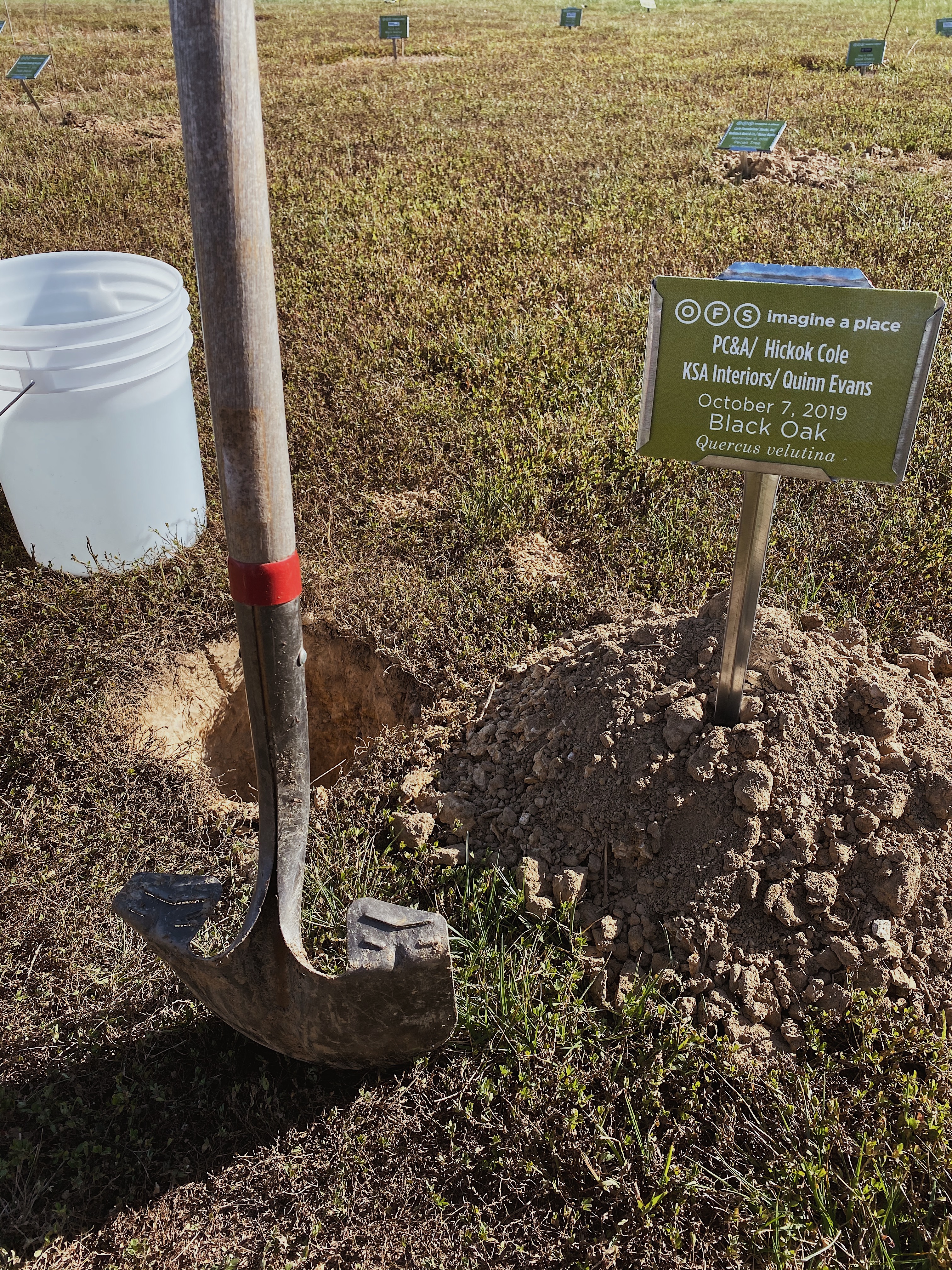 I continued on with the interview. After a particular question, Hank spoke about the tone of this proudest accomplishments. In the early eighties, Hank led the transition of what would later become OFS from a residential furniture manufacturer into the contract office furnishings arena. "I felt we had a real opportunity. We were the new kid on the block when it came to office furniture. There were things we were doing in residential furniture with wood and veneer that gave us a fresh set of eyes, but we basically had to create a brand new company." He mentioned that during that period of time, there was simply no way for residential furniture to compete with what was going on overseas. The market was dying. "Taiwan was eating our lunch," he said. 
So, what did Hank and his company do?
They began to plant. They did a lot of planting. They did more holing in and stubbing in with their feet than most would care to. Why would they do anything less? Soon what was worn out, scrubby, and eroded was refurbished and thriving.
Today we can see what was planted and what is re-emerging from those efforts. There were mistakes made, but you know what? The fact that they were out there planting, that they were managing that new 'land'...that's why we have more today than we did 20 to 30 years ago. 
An old love affair continues. I think we can all feel rewarded for that.