Five life lessons from a creative legend
A conversation with Jack Lenor Larsen
Jack Lenor Larsen is a living legend. His body of innovative and eclectic textile designs has had a resounding impact on the design world. Today, he's sharing his legacy through LongHouse Reserve, a one-of-a-kind home and studio, surrounded by a public garden and sculpture park.
At 92, Jack Lenor Larsen's list of accomplishments, innovations, and collaborations puts him on par with the greatest creative figures of the modern era. His designs pushed the boundaries of craft and technology—defining and redefining modern textiles many times over.
In addition to experiencing decades of commercial success, his work has been exhibited at the Metropolitan Museum of Art, the Museum of Modern Art, the Louvre, and countless other museums around the world. Jack's client list is correspondingly notable—including celebrities and design giants like Florence Knoll, Frank Lloyd Wright, and Marilyn Monroe.
We had the opportunity to sit down with Jack at LongHouse Reserve, a 13,000-square-foot home he designed (and still lives in), complete with a 16-acre public garden and sculpture park. He was extremely gracious, candid, and full of wisdom. Here are five observations we gleaned from Jack about living a successful creative life.
One. Follow your strengths
After observing his father, a renowned home builder in Seattle, and happening upon books of Frank Lloyd Wright's architecture in high school, Jack initially set out to become an architect. Two years into his schooling for architecture, the practice of sketching conceptual buildings that would never materialize began to wear on him. He found himself preferring to make physical models, rather than drawing them (which he discovered was not his strong suit). 
A semester course in textiles introduced him to a medium with a unique physicality and structure. He realized almost immediately that weaving was infinitely more interesting to him than architecture would ever be. Despite having already completed two years of architecture school, Jack changed direction and set a course to become a master weaver. 
The takeaway: Jack's honesty with himself about his architectural abilities, his openness to reconsider his own interests, and his courage to change direction were the impetus for an entire career of success. Don't be afraid to critically evaluate your skills or to make necessary changes to get on the right path. 
"Find something you like doing and you'll do it very well. "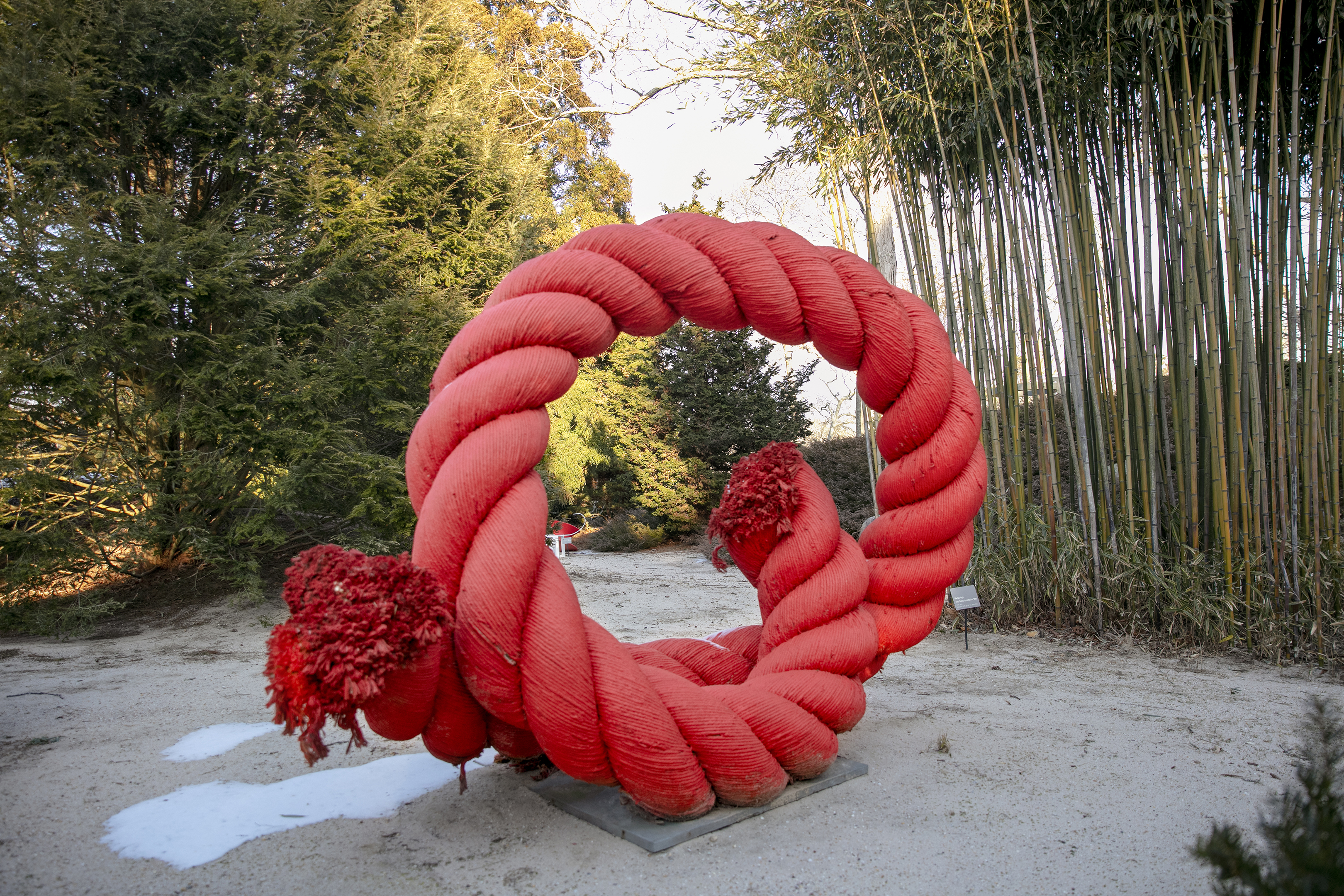 Throughout his career, Jack was often asked to knock off a competitor's hot product or recreate last year's best-seller. However, as a self-described non-conformist, Jack had absolutely no interest. Year after year, while competitors kept their eyes on one another, Jack fixed his gaze firmly forward, creating designs that were totally new. 
Jack's sole focus was on making things he'd never seen before—trying new methods, finding new materials, and drawing inspiration from new places. This tenacious reinvention established him as an industry giant, setting the pace for his peers. Coveted by world leaders, celebrities, famous artists, renowned architects, and leading designers, his fresh creations had staying power and remained in constant demand. 
The takeaway: Trying to follow trends creates success that only lasts as long as the trend. By never settling for the norm and always pushing for new ideas, Jack cultivated a creative point of view that always stayed fresh and ahead of the pack. Focus on evolving your own creative perspective, rather than recreating the ideas of others. 
"Conforming must be terribly dull. I never learned to do it. "
Three. Create a space that inspires you
Walking through LongHouse feels like a tour of Jack's identity. As an avid collector, his belongings create a place that represents his inspirations, experiences, and ideas. Indian textiles and Brazilian headdresses, African and Japanese ceramics, American Indian baskets and Wharton Esherick furniture, artisan pottery and Asian lacquer create an entirely unique environment. Some objects appealed to him for their functionality, others for their beauty; some simply for the story behind his finding of them. 
In the gardens outside, he carefully curates hundreds of varieties of flowers, plants, and trees, changing different areas of the park every season. He brings in new sculptures and moves older works to new places. Driven by his desire to create something new, Jack finds great joy in continually reimagining and reconfiguring his place. As a result, visitors can always find something new to inspire them. 
The takeaway : We rarely pay significant attention to the vital influence of our surroundings and possessions. Jack's commitment to actively curating his environment with meaningful objects is a testimony to how place can inspire our lives. Creating places with this sort of dynamic intentionality can shape our own creativity. 
"I don't remember a time when I wasn't seeking identity through a sense of place. "
Four. Think like a craftsman
Charting new territory in the emerging design industry while pushing the boundaries of modern textiles came with its share of unique challenges. To address them, Jack and his team hired many people out of business school for key roles in the organization, most with master's degrees, hoping these educated business people could find new ways forward. 
They couldn't have been more wrong. These academically minded hires were predominantly failures, unable to find solutions to the problems at hand, even with their business acumen. In contrast, some part-time kids hired from art schools were able to solve almost anything, including business challenges. 
The art students were trained in craftsmanship, which meant that regardless of context—"if it breaks, you fix it." In approaching a problem, they knew how to ask questions that got to the core of the idea, then let the process provide answers as they moved forward toward a solution. For Jack's team, this way of thinking built a culture of problem-solving that enabled them to achieve some of the textile industry's most important innovations, such as printing on fabric and velvet. 
The takeaway : The ability to solve problems was much more valuable to Jack and his team than any specific knowledge. By thinking like a craftsman, Jack's company was able to embrace large challenges, understand problems in context, and find solutions that disrupted the industry. Using this approach is vital to helping any team or organization reach its full potential. 
"If there's a problem, you solve it. If it breaks, fix it. "
Five. Give it away and it will come back tenfold
Throughout our interview, Jack repeatedly brushed off his accomplishments as the product of collaboration and luck, giving credit to others rather than claiming it for himself. Throughout his life, Jack embodied humility and generosity, giving freely of his time, talent, knowledge, and joyful spirit. 
This attitude of giving was a cornerstone of his career. As a result, Jack attracted others like a magnet to join in his story and help him create. As a boy, friends would help joyfully as Jack directed them in building playhouses. In college, the advising professor for his graduate assistantship endowed him with a scholarship to Cranbrook. When he needed money to start his company, his friends and colleagues gave without question. His willingness to give of himself paid back dividends throughout his journey. 
In many ways, LongHouse Reserve is a manifestation of that spirit. After a life of success and acclaim, Jack's legacy will live on in that property, bringing beauty and life to generations who will come after him. By seeking to contribute with open hands, Jack will be remembered for inspiring others to contribute themselves. What a gift. 
The takeaway: It's easy to be distracted by serving ourselves. It's our nature to be selfish and it takes effort to be selfless. But if Jack's story shows us anything, it's that the more we give of ourselves (our knowledge, our help, or our support) the more those things come back to us. Be fearless in pursuit of giving yourself away—it will be the springboard of your success. 
"I guess people would go along with my ideas and help me create whatever it was...I've been lucky to have had help all this time. "