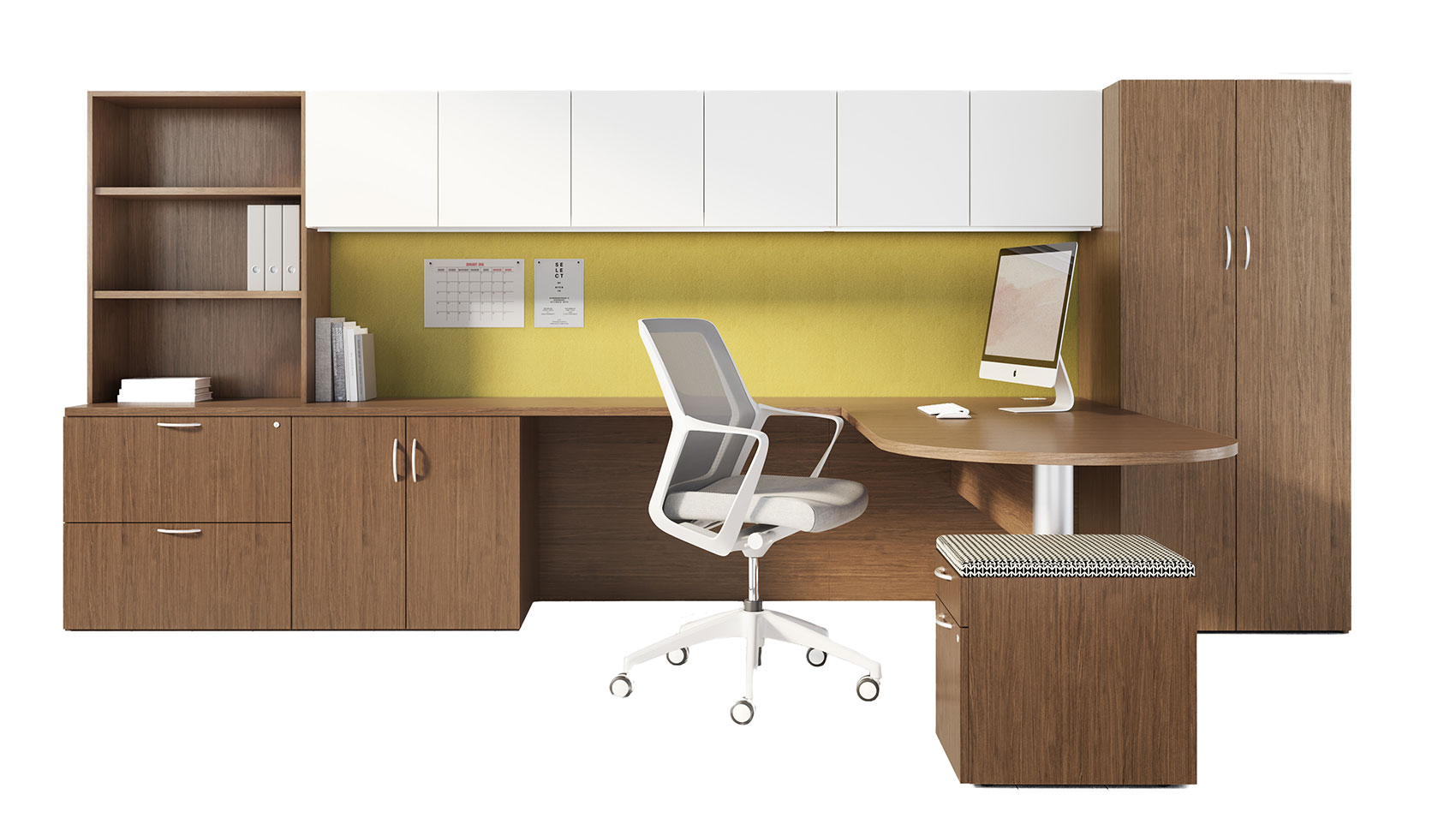 Pulse
Pulse offers the perfect space planning experience. A modular interface allows you to custom fit the right furniture for your space. Easily wrap a room for multiple work areas and keep a light and airy footprint. Use Pulse's modularity and vast color palette to brand your company's culture or highlight individual departments. Plan easier and influence work better with Pulse.
View Quickship Series
What it looks like
Load more
Options
Laminate Powder coat Pulls Edges
Related typicals
Load more
Questions and answers
Question: How do wallmount and highback doors open if there are no handles?
Answer: The doors stick out passed the apron rail, giving the doors a "finger pull" option. If handles are desired, they can be added per special request.
Question: Where are the lock locations on desks?
Answer: Locks are often in the kneespace. The exceptions are lateral file and multifile desks. They require a different locking system. Also, if you order a modular set up, the locks will be on the drawer fronts since there is no standard placement for where a modular unit is used.
Question: Can multiple height adjust units be made to raise and lower together?
Answer: This can be done, but not as a standard. If multiple tops are required to raise and lower together, a special will need to be requested with this feature.
Question: What features come with the ORGA tower?
Answer: The ORGA tower comes with two trays, a CD holder that can hold 6 discs, file management, and a pencil tray on the top of the unit.
Ask a product question.
Load more questions
Question submitted.
We will reply to your question soon, and notify you by email.
Related ideas
Want to see your photo featured on our website or Instagram feed? Post a photo of your experience with Pulse .
Upload